Kroll Commercial Realty is comprised of a select group of highly skilled real estate professionals with proven expertise to implement solutions tailored to the unique requirements of real estate owners. They are the most responsive and results-oriented team of professionals in the commercial real estate industry.

Adrian Kroll
Adrian Kroll, the founding partner of Kroll Commercial Realty graduated Rutgers University in 1976. He then went on to complete his MBA Program from the University of Miami. Having obtained a strong background in marketing and finance, he began his career working for the State of NJ and Rutgers University in finance and auditing. During that time, he was intrigued with the real estate industry and decided to obtain his real estate license in 1983 and start his career in a leading local commercial real estate firm. Over the years, Adrian has represented the commercial real estate market in various publications and has been recognized for his insight in the industry. In 1992, Mr. Kroll obtained his brokers license and desired to integrate his own personal philosophies with his experience and formed Kroll Commercial Realty. He made a commitment that upon opening a full service commercial real estate firm, that he would exceed his client's expectations and commitment to managing all of the details of a transaction from his initial contact to bringing about a successful transaction. This philosophy has permeated into the other agents in the firm as well as the support staff. Adrian Kroll, Broker of the office, has been in Middlesex County involved in commercial real estate for 30+ years.
Anne M. Kroll
Anne is a true "New Jerseyan", she was born and raised in New Brunswick and has lived in New Jersey her entire life except while attending Northeastern and Boston Universities. Her innate entrepreneurial skills lead her to co-own Lumina Art Gallery in East Brunswick. Purchasing and recording her own radio commercials while at Lumina turned the page to the next chapter of her life. Anne became a Sr. Account Executive selling radio advertising for Central Jersey's radio stations, WMGQ Magic 98.3FM and WCTC 1450AM which included selling Rutgers University and Somerset Patriots Sports Sponsorships as well as non-traditional revenue. Mastering the art of canvassing enabled Anne to excel and win numerous sales contests. With this experience behind her, Anne started her own advertising agency specializing in marketing for medical practices. In 1992, Anne co-founded Kroll Commercial Realty, LLC with her husband, Adrian. Anne currently holds a NJ Real Estate Broker/Salesperson license and manages the financial, property management and marketing divisions of the firm.
Eric Starker
Eric graduated the University of Hartford with a bachelor's degree in business administration with a concentration in economics, finance, and accounting. While attending The University of Hartford Eric started his own marketing company, which has provided him insight as to the time and effort required to run a business. Having spent most of his life in New Jersey Eric was born and raised in Monmouth County and has extensive knowledge of the surrounding area. As president of his school Eric is a true leader through his educational experience and in his community building relationships with people along the way. Eric's enthusiasm and drive derive from playing sports his entire life, but most people know his true passion is being on the golf course. With Eric you get a straight forward, dedicated person who makes his client's needs his main priority, allowing them to focus on their core business. An important aspect of his life includes his family and friends, but of great importance his job.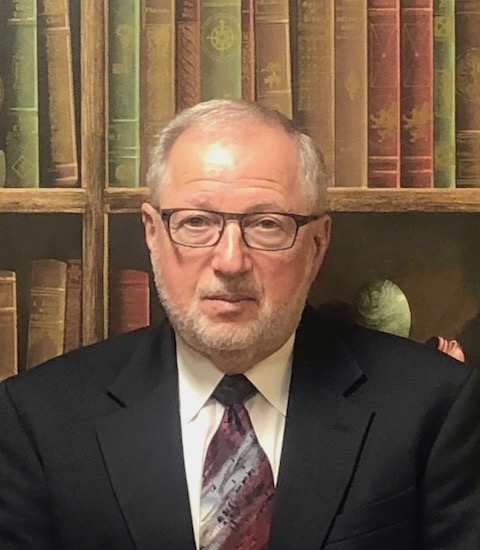 Barry Zagnit
Barry joined Kroll Commercial Realty as a full-time Sales Associate in 2008. He came to us after more than 40 years of public service in the Borough of Spotswood where he served on the Police Department for 27 years, holding the position of Chief of Police for 10 years. Upon his retirement from the Police Department, he ran for and was elected to the office of Mayor where he served 12 years (three unopposed four year terms), retiring in 2008. In addition to these positions, Barry served for many years with the Spotswood Volunteer First Aid Squad where he held every line officer position in the organization. Barry also volunteered with the Spotswood PTA, the Spotswood Alliance on Alcohol and Substance Abuse, and he served on numerous Board of Education committees. During his tenure as Mayor, Barry sat on the Spotswood Planning Board for 12 years where he developed extensive knowledge of governmental process, land use and land development approval practices. Barry provides a high level of customer service to our clients and customers. He often receives accolades from both Purchasers and Sellers for his efforts to serve their needs. Barry is married to Patricia for 45 years, he has two daughters and a new grandchild, all of whom he adores. Barry attended College at the University of Miami and Ryder College.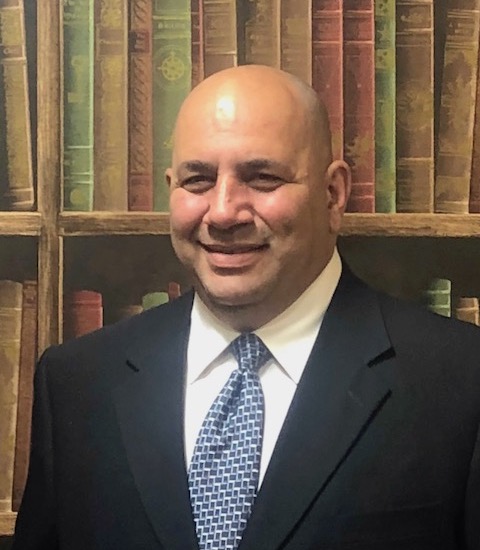 Michael Levine
Michael has been in the real estate industry, both in sales and financing for 15 years where he has helped thousands of people realize the dream of property ownership and financial strength. Michael holds an M.B.A. in Finance from the Stern School of Business at New York University. He is a marketing and finance veteran of companies including IBM, Citibank, MetLife, Bertelsmann, and Doubleday. Michael also has a history of serving his community. He was appointed by the mayor to serve on the East Brunswick Youth Services Commission. He was a member and Fund-Raising Chairperson of the East Brunswick Education Foundation. He currently serves as an active Board Member of the East Brunswick Community Housing Corporation. Michael brings his strategic and analytical skills, along with his extensive business relationships to help you accomplish your Commercial Real Estate objectives